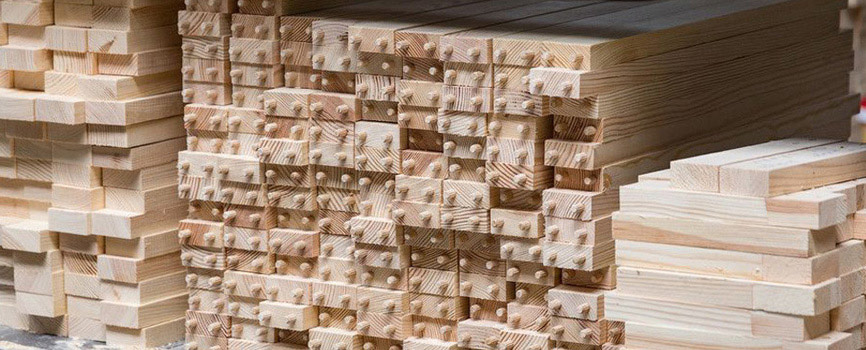 Thankfully to its capabilities and flexibility, the Malyn furniture factory is able to produce complex semi fabrications for door and furniture industries. The most common products are:
Chair and table legs;
Tabletops;
Bed parts (frames, slats, etc.);
Panels and facades for furniture;
Stiles, rails and panels of doors.
Previously listed parts can be produced out of Scots Pine, Black Alder, MDF/HDF or even combining them. There is also a possibility to use Silver birch, European beech or European Oak for small decorative elements of semi fabrications.
High quality of processing and dimensional accuracy are provided by the modern and wide machinery base. It includes CNC machines, Italian hot-press ITALPRESSE, Italian formatting, calibration and press machinery SICAR, sanding machines BUTFERING and QuickWood (Germany and Italy respectively) and more.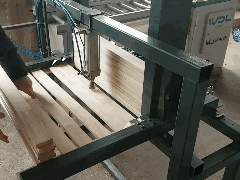 Depending on the customer's needs, parts can be sanded (K80 or K120) and wrapped into oak veneer (0.5mm) or décor paper. For that, our factory has a wrapping department with all the necessary machinery for veneer and paper-foil processing, such as strip cutters (guillotines), German veneer gluing machinery KUPER and Spanish wrapping line BARBERAN and vacuum hot-press. Moreover, the possibility of performing different forms of the test (for instance, bed slats fracture test) in the case of long-term cooperation can be discussed.
Furniture and door parts can be supplied with a claim of FSC 100% or FSC Mix.
When you chose to work with the Malyn furniture factory, you will be satisfied with our flexibility, constant high quality, reliability and affordability.