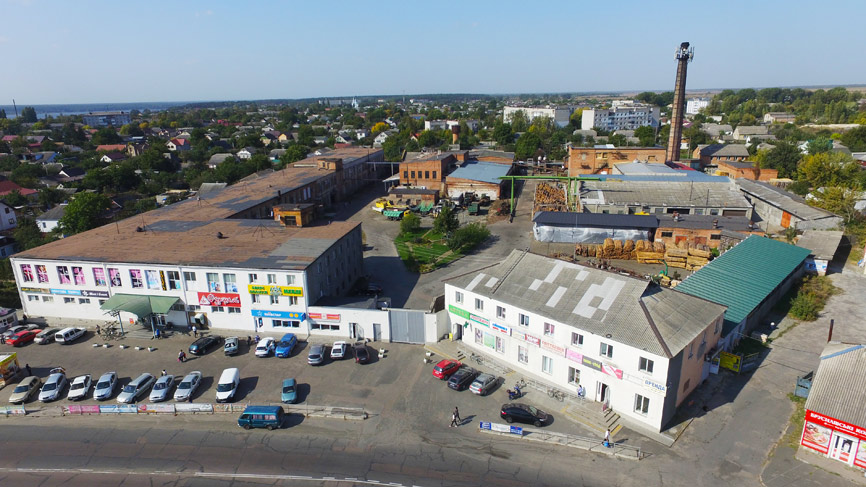 The history of our factory has started in 1905. Since that time, we have been acquiring valuable experience which helps us manufacture the most complicated wooden goods. In addition, the factory is placed in the Northern part of Ukraine - the center of Ukrainian woodlands. Therefore, the raw material supply is constant and reliable.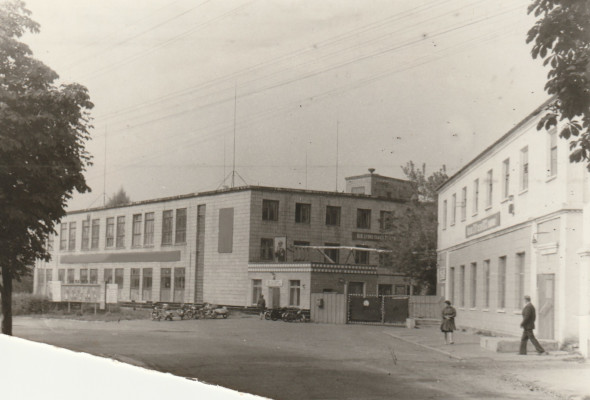 80th. The main entrance of the factory.
Our suppliers of round timber are only state forestries. Therefore, we can guarantee the high quality and safety of our goods and responsible attitude to the environment. Additionally, our factory meets all the requirements of international certifications of FSC® and IPPC, what is confirmed by the relevant certificates.
The superior quality of our products is provided by the qualified employees, precious technologies, modern machinery and tools for wood processing. The total area of the production premises is 15000m².
As to our machinery, main supplier of the sawmill equipment is Stefan Drozdowski. Drying chambers are equipped with an automatic control system from the Italian company Logica H&S. Moreover, a semiautomatic optimizer Salvador and finger joint line Spanevello, German machinery for veneer processing Kuper and other European machinery, namely, SICAR, OSAMA, QWIСKWOOD, VOLPATO, BUTFERING, BARBERAN, etc. The most substantial feature of our production is the closed cycle of wood processing, namely, from harvesting to waste processing.
Due to the flexible and efficient organizational structure, the manufactory produces a wide range of high-quality wooden products.