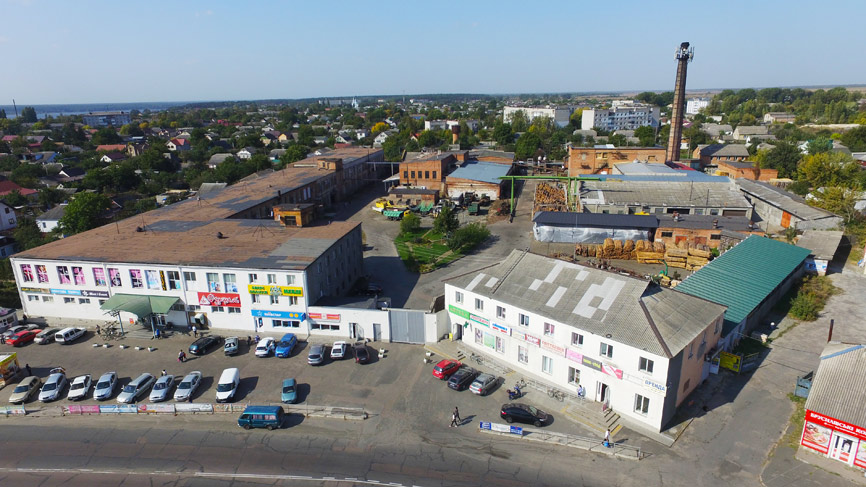 The history of our factory has started in 1905. Since that time, we have been acquiring valuable experience which helps us manufacture the most complicated wooden goods. The factory is placed in the Northern part of Ukraine - the center of Ukrainian woodlands. Therefore, the raw material supply is constant and reliable.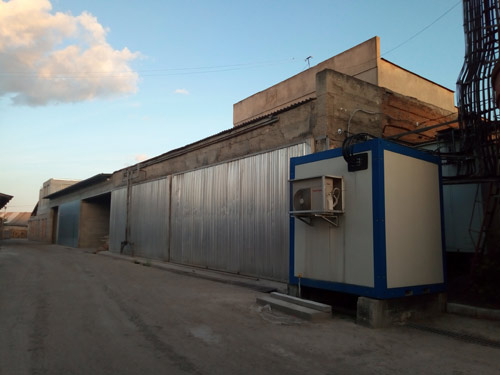 Kiln drying (#3 and #4)
Our suppliers of round timber are only state forestries, so raw materials are harvested according to EUTR. Consequently, we can guarantee the safety of our goods and responsible attitude to the environment. Additionally, our factory meets all the requirements of international certifications of FSC® and IPPC, what is confirmed by the relevant certificates.
The superior quality of our products is provided by the precious technologies, efficient governance structure, and modern machinery base. The total area of the manufacturing premises is 10000m². The most substantial feature of our production is the closed-cycle of wood processing, namely, from primary processing to waste recycling.
To increase the efficiency of our production and bring additional value to our partners, we decided to implement two well-known techniques to each technological process. To start with, we applied LEAN manufacturing that was firstly introduced by Toyota. It is a systematic approach of reducing all types of waste, such as material, labor and time waste. Then, we implemented the KAIZEN concept (also known as the approach of continuous improvements). This strategy involves the participation of our employees from different levels to work together in order to improve operational or, even, strategical activities within an existing technological flow.
As to our machinery, the main supplier of the sawmill equipment is Stefan Drozdowski (Poland) and A. Costa (Italy). Four drying chambers are equipped with an automatic control system from the Italian company Logica H&S. The finger-jointing and profiling department is equipped with a semiautomatic optimizer Salvador (Italy), finger-jointing line Spanevello (Italy) and profiling machines Chang Iron (Taiwan) and Weinig (Germany). Our wrapping (coating) department equipped with German machinery for veneer processing Kuper, sanding machine Volpato (Italy), wrapping machine Barberan (Spain), membrane press and guillotines. The main suppliers of equipment for the door and custom furniture department are SICAR (formatting, calibration and press machinery, Italy), BUTFERING (sanding machine, Germany) and QuickWood (sanding machine, Italy), ITALPRESSE (hot-press, Italy), and others.