Veneered decorative panels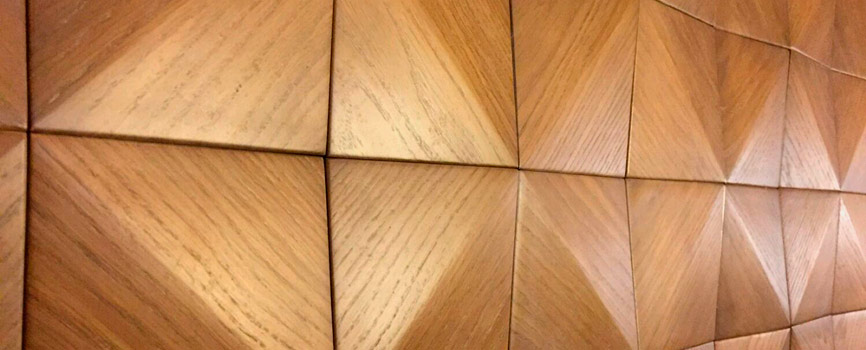 Technical data
Width
up to 1220 mm
Length
up to 3000 mm
Thickness
15-45 mm
Base material
MDF, honeycomb panels or blockboards
Veneer
European Oak (thickness of 0.5mm)
Surface
Sanded (K120)
Finishing
Varnishes and dyes "HERBERTS" (Germany)
Available colors
Malyn furniture factory manufactures décor panels which are wrapped into the natural veneer of European Oak. Depends on the customers' needs, panels can be produced out of MDF, lightweight honeycomb panels or blockboards. Due to our capabilities and flexibility, we are able to produce not only flat panels but curved panels also. Upon request, décor panels can be additionally processed (holes for handles, cuts, fixtures, etc.). For finishing, we use varnishes and dyes of the leading German brand "HERBERTS".
Modern machinery base and quality control at each production stage guarantee the constant superior quality of manufactured décor panels. Our machinery base consists of Italian hot-press ITALPRESSE, Vacuum press, Italian formatting, calibration and press machinery SICAR, sanding machines BUTFERING and QuickWood (Germany and Italy respectively) and German machinery for veneer processing KUPER, wrapping line BARBERAN and more.
Decorative panels can be supplied with FSC claim, namely, FSC 100% or FSC Mix.
When you choose products of MEBLEVA, you will be satisfied with the constant high-quality and affordability of our products.